Quote:
Originally Posted by Obesus
There's that Santa thing again! FFA's just can't resist....well...ahem..I will have to drag the XXXL Santa Suit out of mothballs anyway, assuming we can still find it...I will have to do a bit of drastic sewing to get it to fit anymore, but it will be fine for the kids' facilities this year!
Oh...Victor Bunny, Cinder and I had noooooo idea about how strong the Santa-Bunny connection was...we all sat down and googled and it was page after page of Santa-bunny! LOL here is one of my favorites!
Yes, the Santa thing again! I can't resist him. How much fun would it be to see you dressed as Santa!!
There's some heady role play fantasy wrapped up in that one Obe!
Anyway, ahem, I LOVE those bunnies! I collect bunnies and santas. I have well over a hundred santas but I'm just starting with my bunnies. I have one very similiar to the male you posted. He is my favorite. I love old and/or interesting santas and bunnies. My obsession right now is Jim Shore's collection. He has wonderful things and is a cute BHM to boot!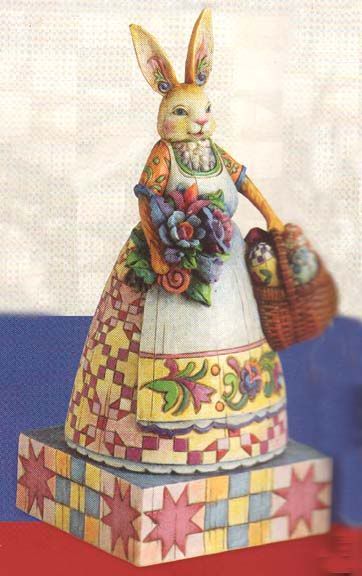 http://www.christmastraditions.com/M...e/JimShore.htm